NEW 2020-2021 ASSEMBLIES!
Saltworks offers your choice: LIVE or VIRTUAL programming for students learning in-person or at-home.
Our NEWEST Show on Vaping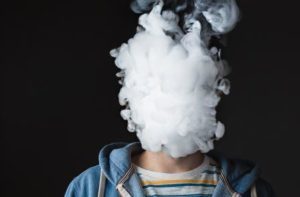 For Grades 6-9 (by Tom Long)
Teen game show contestants are tested on their knowledge of vaping. A variety of scenes cover the science behind vaping's impact on mental and physical health, the way vaping is marketed to young people, and the long-term repercussions of vaping.
(Click on show title for link to synopsis.)
The Issues: Character (Responsibility & Respect, Compromise, Teamwork)
Grades K-5 (by Tom Long)
Alex is a playwright who writes stories that teach his classmates valuable lessons. Inspired by 7 Habits of Happy Kids, this show inspires students to be proactive leaders in order to bring about positive change, even when no one is looking.
(Click on show title for link to synopsis.)
The Issues: Kindness, Inclusiveness, Stereotypes
Grades K-5 (by Tom Long)
The Fearsome Foursome follows the quest of four
elementary students as they work their way to success during their schools' Operation Brainpower competition. Each student embraces their unique strengths as they work as a team to complete the challenges. One student has a change of heart and learns to accept his teammates despite their differences.
 (Click on show title for link to synopsis.)
Two Formats Available!
Pre-Recorded Version:

A link to a video of the play. Includes access to pre and post show activities for students to further explore the issues. Perfect for asynchronous distance learning!

Live, Interactive Assembly:

Students will watch scenes from the show while live chatting with one of the characters. Includes pre and post show activities as well as a virtual Q&A session. Perfect for synchronous learning!
Plays are performed by professional actors and run 45-50 minutes in length.
To schedule your virtual assembly, please contact Norma Alrutz, Executive Director, by emailing [email protected] or calling (412) 621-6150 ext. 201.