What is the Young Actors Studio all about?
Saltworks Young Actors Studio (YAS) is a theater school for 9-14 year olds in Pittsburgh, PA. Through our semester-long
classes, weekend workshops, and summer day camps, we have helped kids learn about the wonderful world of performing onstage. Our ever-changing curriculum covers a wide range of topics in the theatrical arts. From monologues to scene study, script writing to movement, we endeavor to give our students a number of opportunities to learn something brand new as well as build on existing skills. The best thing about our courses is that kids of all levels of skill and interest are welcome and will fit right in. Our teachers are all professionals in their field who are dedicated to making sure every student has a fun, successful experience in each class.
What makes Saltworks unique?
With so many options for afterschool and summer activities, it
is hard to choose the right one. That's why it is so important to understand why Saltworks stands out from other youth programs and theater schools. While we teach theater here at Saltworks, what we really hope our students will learn is self-confidence, friendship, and respect. One of our guiding principles in all of our classes and shows is "Process Over Product". This means that, while we frequently put on exceptional final productions, we are most invested in how much our students have learned and grown throughout the course of the classes or rehearsals. It also means that we understand that not every student will be in the same place at the end of a given process and that different students will need different types of challenges to help them develop.
Another Saltworks Young Actors Studio motto is "Have a Woo-Hoo Attitude!" Having a Woo-Hoo attitude means jumping in with both feet to every activity and exercise with an excited, positive mindset. Someone with a Woo-Hoo attitude also supports their fellow actors as they put their most imaginative selves forward. Theater can be intimidating sometimes, even when we're just playing games in class. We know that it's much easier to make the big, wild choices in an environment where each student is willing to be enthusiastic and creative, and to cheer everyone else on while they do the same thing.

With these ideals as a foundation, the Young Actors Studio is a haven for all sorts of kids. We hear over and over again from parents that their child had never felt like they fit in at an afterschool program or summer camp until Saltworks. Every Saltworks student gets the chance to shine, no matter how long they've been coming to classes or had an interest in performing. No disability or fear has been a barrier for long for any of the students that have come to Saltworks' Young Actors Studio over the years. While many Saltworks alumni have gone on to professional theater careers, what we really hope to produce from our program are well-rounded, level-headed students who have infinite confidence in themselves and a Woo-Hoo attitude towards the world.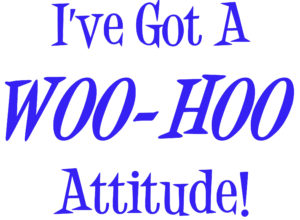 Saltworks' Young Actors Studio, located in Pittsburgh, PA, has always been a safe place to take acting classes and to learn about acting among friends. In our classes, we emphasize building acting skills as well as important character traits that will help students out as they go through life. Things like cooperation, problem-solving, confidence, and communication are addressed in the acting classes.
Acting classes and workshops are offered in the Bellevue/Avalon section of Pittsburgh.
Over the years, our program has included:
Fall and Spring Acting Classes
Saturday Workshops
The Young Actors Ensemble
Summer Studio (Acting Camp)
Full productions performed exclusively by Saltworks students
All Saltworks instructors for our acting classes have extensive theater training and professional experience which enables them to both challenge and inspire young people. Our staff is committed to making our acting classes and theater training a positive experience. We also specialize in small class sizes to ensure each student has the best learning environment.
In every acting class or workshop our students are encouraged to try new things in a fun atmosphere.
Parent Testimonials
"One of the most important things Saltworks provides is an encouraging and worthwhile experience for all kids involved. It may stretch those who are shy and help those who are not to empathize with others."
"Saltworks is a predictably positive experience. Connor is always excited to attend each week, no matter how tired he may be coming home from school. He comes home from Saltworks energized. Thank you!"
"As usual, Saltworks does a fantastic job of teaching the kids to work together. What they learn as a group, in my opinion, is more important than what she learns as an actor."
"I appreciate your commitment to meeting children where they are at developmentally and inviting them to find and connect to the best in themselves. That's a fabulous, life-giving way of teaching."
"Saltworks Summer Studio continues to be a fantastic experience. It boosts self-confidence, provides a great social atmosphere, and develops confidence speaking and performing in front of a large group."
"It's the positive learning atmosphere, teaching staff, and the whole 'Saltworks experience' that draws us to Saltworks. I've always been a fan of your 'process over product' philosophy. If the Friday performances and enthusiasm of the students can be a measure, then you are definitely the best."
"What I appreciate most about Saltworks is the focus on kids doing theater for kids. There is nothing schmaltzy about what you do with the kids or what you have them perform; everything is genuine. The pressure that you so often see when it comes to children performing in front of an audience doesn't exist here and this breaks down those barriers and provides the students with the opportunity to feel comfortable in the setting and as a result step up and enjoy giving a performance at their level."
"Jack had a fantastic time, enjoyed the experience greatly, and babbled non-stop to his family. His mom and I were most grateful, and were additionally pleased at all the theater terms he picked up. We are all very grateful for this terrific experience and for the care and fun all of you put into it. Again, many thanks."
"Josie enjoyed the week. We were amazed that she could memorize the lines for the play and get up on stage and deliver them. The curriculum was fun and engaging. But truly, the best part was the instructors; their loving, kind, and generous spirit made the week a very memorable experience."
Our Young Actors Studio program is back! Registration for Fall Studio 2023 is now open!!
Follow us on social media or contact us to be added to our mailing list so you're the first to know when new classes and programs are available!