Saltworks is a non-profit, professional arts company which addresses the physical, emotional, and spiritual needs of children, youth, and families through the creation and performance of contemporary dramatic works.
We premiered our original adaptation of the Jules Verne classic Around the World in 80 Days 
on October 20th and 21st of 2023! We will bring the show back in Spring 2024!

Our Young Actors Studio program is back up and running in our new home in the Bellevue/Avalon area!
Our Fall Studio acting classes – Make an Entrance! – wrapped up on November 9th!
In February 2023, we premiered our new assembly show for middle and high school, When Panic Attacks, that addresses the issues of anxiety, negative body image, and an unhealthy preoccupation with social media.
We hope you'll take a look at our site and consider supporting us!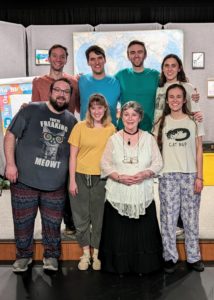 School Assemblies
Believing that students can be positively changed through the power of live theater.
For more information, please call Norma at 412-621-6150
or e-mail at nalrutz@saltworks.org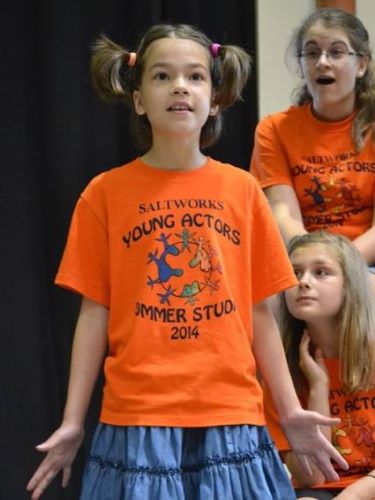 Young Actors Studio
An opportunity for our young actors to stretch their performance skills to new levels.
Stay tuned for 2024 class info!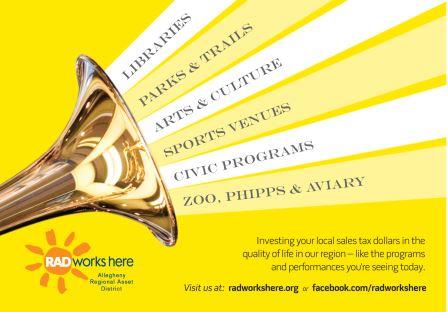 Our school assemblies are performed by professional actors and run 45-50 minutes in length.
"The actors  kept in communication through the chat with the students and teachers that had logged on to the show. They definitely tried to have the kids engaged by raising hands and entering things in the chat box. Many of them were participating that way which was fun. The masks with clear mouths were good too, so you could see their lips and understand them better when they had them on. We have always enjoyed the shows from your group in the past and were glad that you were able to offer a virtual opportunity this year. You have done a positive job of moving into the world of Zoom.
Principal, Wylandville Elementary School
"The presentation was very appropriate for the current times and I believe it will have an impact on students. The Saltworks group is very good at delivering messages that are relevant, timely, and necessary for young people to hear over and over again."
Principal, Burgettstown Junior Senior High School
"The performance felt very real to watch which is important since middle school students struggle when something seems fake and childish. We really appreciated the talk afterward and wish we had more time!"
"This was one of the best educational performances ever! My students were thoroughly entertained. Please keep West Mifflin in mind for future performances."
"The students and staff loved the performance and I would highly recommend other schools to invite this company in for an assembly. The students benefit from the core values that are taught and the play helps in implementing character education."