Saltworks Indiegogo Campaign
Saltworks has been producing plays about social issues like substance abuse, peer pressure, and bullying for K-12 assemblies for over thirty years. We perform more than 100 shows each year and have reached over 2.5 million students. As budgets tighten, though, fewer schools can afford quality assembly programming.
Last year we ran an Indiegogo crowdfunding campaign benefiting Pittsburgh Catholic schools. We raised enough money to offer TEN free assemblies and were able to perform shows about bullying, manners, internet safety, substance abuse, and cyber-bullying at St. Teresa of Avila, St. Benedict the Moor, Holy Family, St. John the Baptist, North American Martyrs, and Brookline Regional. That's a lot of students who got the chance to see one of our shows because of the generosity of donors like you!
There are still a lot of Pittsburgh Catholic schools that cannot afford one of our assemblies, though, so we're determined to do it all over again!
Our second Indiegogo campaign for School Assemblies for Pittsburgh Catholic schools launched on Sept. 1st and will conclude on Sept. 30th. For every $500 we raise, we can offer one free assembly.
We'd love to be able to offer AT LEAST TEN, so our initial goal is $5000.
Please help us bring our programming to more Pittsburgh youth both by donating and spreading the word about our Indiegogo campaign!
Click here to go to our Indiegogo page to make a donation.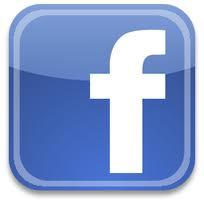 Find us on facebook
and Indiegogo.