King of the Mountain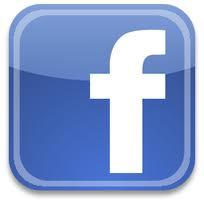 Click here to visit our Saltworks Facebook page.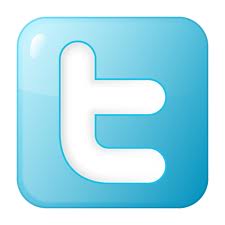 Click here to follow us on Twitter.
  Click here to visit our Instagram Page.
Award-winning, entertaining, and educational school assemblies which make clear the consequences of substance abuse, sexual activity, and internet danger, yet contain an equal measure of hope…the hope that comes from making a life-affirming choice instead of a destructive one.
Saltworks has provided schools with high energy, pertinent assemblies for over 30 years. Addressing issues like bullying, drugs and alcohol, social media, character education, etc., our shows educate, challenge, and inspire students to make healthy, positive choices in difficult situations. Age appropriate plays for K-12, performed by 5 professional actors, followed by informative Q&A sessions.
In addition to the information provided below, you may download our latest Social Issues Educational Dramas Brochure (16-17 Brochure) that contains information on school assemblies, or click here to request receiving a school assemblies brochure through the mail, or call 412-621-6150.
Bring a Saltworks play to your students and watch them use their imagination to resolve conflict, reach out for new healthy relationships, and discover hope for their lives! Read what these schools said after they brought a Saltworks assembly to their school.

ELEMENTARY SCHOOL SHOWS FOR SCHOOL YEAR 2016-17
ALEX REWRITES THE WRONGS
by Tom Long
Grades K-5
The issues: Responsibility, Respect
This new Elementary School show will encourage kids to be a leader by doing the right thing, even when no one is looking. Inspired by Sean Covey's book, 7 Habits of Happy Kids, this interactive play will inspire children to be proactive in order to see change in their lives and to be a leader in starting that change. This play will educate students that they should live according to principles such as responsibility, compromise, teamwork, and respect.
(PA Standards: 9.1, 9.3)
CLICK HERE TO VIEW VIDEO CLIP.
KING OF THE MOUNTAIN 
by Gillette Elvgren
Grades K-5
The issues: Bully Prevention Strategies


King of the Mountain addresses strategies for avoiding bullies and for dealing with bullies if you are a victim. No one should accept being bullied and everyone deserves respect. This show teaches victims four keys to respond to bullies. In this show, Belinda is having nightmares about Butch and his crew. She wants to stay home from school to avoid any contact with them. But, when Basherman comes to the rescue, Belinda learns some valuable lessons about avoiding bullies and how to react if you become a victim of bullying.
(PA Standards: 9.1, 9.3)

QUEEN BEE
by Scott Kirk
Grades K-5
The issues: Targets, Triggers
Research shows that girls participate in bullying as much as boys. This play, which represents both, shows students effective ways to handle conflict. Students will find out the consequences of words that sting as they learn to first ignore the bully, then tell an adult and help anyone being bullied.
(PA Standards: 9.1, 9.3)
CLICK HERE TO VIEW VIDEO CLIP.
MIDDLE/HIGH SCHOOL SHOWS FOR SCHOOL YEAR 2016-17
OFF 'SCRIPT 
by Tom Long
Grades 8-12
The issues: Opioid abuse, heroin use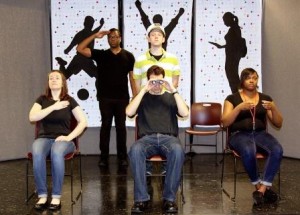 The misuse of prescription drugs is often overlooked and unnoticed for too long. The cause and effect of pain killers can be very different for individuals and lead to a lifetime of treatment and suffering. In Off 'Script, three students share their stories of addiction to prescription drugs, the consequences of their actions, and their journey to hope and healing.
(PA Standards: 9.1, 9.3, 10.1)
CLICK HERE TO VIEW VIDEO CLIP.

Click here to see media coverage of Saltworks' performances of Off 'Script.

I AM THE BROTHER OF DRAGONS
by Gillette Elvgren
Grades 6-12
The issues: Substance Abuse, Peer Pressure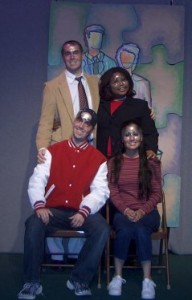 Sonny is facing the "dragon" of drug and alcohol abuse and the whole family suffers. This intense drama, based on real life stories, shatters the walls of denial surrounding this disease and illuminates the path to recovery. This classic play is updated annually to remain pertinent to the youth culture.
(PA Standards 9.1, 9.3, 10.1, 11.2)
CLICK HERE TO VIEW VIDEO CLIP.
IMU 2.0
by Tom Long
Grades 6-12
The issues: Social Media, Cyber Anonymity
IMU 2.0 will challenge the social order of your school. This show gets to the root of bullying: "treat others the way you want to be treated – as long as they're above you in the social order. To those below, do whatever you like." In IMU 2.0, an android with artificial intelligence is assigned to Rob who is to teach it the rules to live by. As simple as that sounds, when the android reformulates and plays back conversation and actions, students are embarrassed and appalled. The android, in its own defense, simply claims "I am you – only better". This show serves as a reflection on groups of all ages, cultures, and stereotypes.
(PA Standards: 9.1, 9.3)
CLICK HERE TO VIEW VIDEO CLIP.
CYBER SLAM
by Tom Long
Grades 6-12
The issues: Cyber Bullying, Cyber Danger, Internet Predators

Cyber Slam addresses the potential dangers of electronic communication. We follow the story of five students and the decisions they make online that begins with a simple argument and escalates into destructive behavior. From people stealing identities to websites full of false information, your students will discover how damaging cyber bullying can be. In the midst of this, one girl realizes that her online "buddy" is a cyber stalker. The show is filled with practical methods for dealing with cyber bullies and internet predators, challenging the students to think before they send.
(PA Standards: 9.1, 9.3)
CLICK HERE TO VIEW VIDEO CLIP.
Over 2 1/2 MILLION students have experienced our award winning school assemblies which make clear the consequences of
substance abuse, bullying-including cyber bullying, teen gambling, and more.
Program Includes:
Plays are performed by professional actors and run 45-50 minutes in length. Each performance is followed by a 10-15 minute Q & A session which invites students to explore the issues further.

Educator curriculum guides, containing pre- and post-show classroom exercises, are provided free of charge to prepare students for the school assembly and stimulate communication around the issues.

Other specialties can include: workshops with pre-designed activities, role-plays, lesson plans, and other effective dramatics; and teacher training seminars utilizing dramatic techniques to teach any subject.

Dynamic, interactive, and inspiring dramas for children and youth addressing issues of alcohol and drug use, bullying (cyberbullying), teen gambling, and self worth.
Please contact us (412.621.6150 or nalrutz@saltworks.org) for additional school assembly information to bring these quality educational dramas to your school.